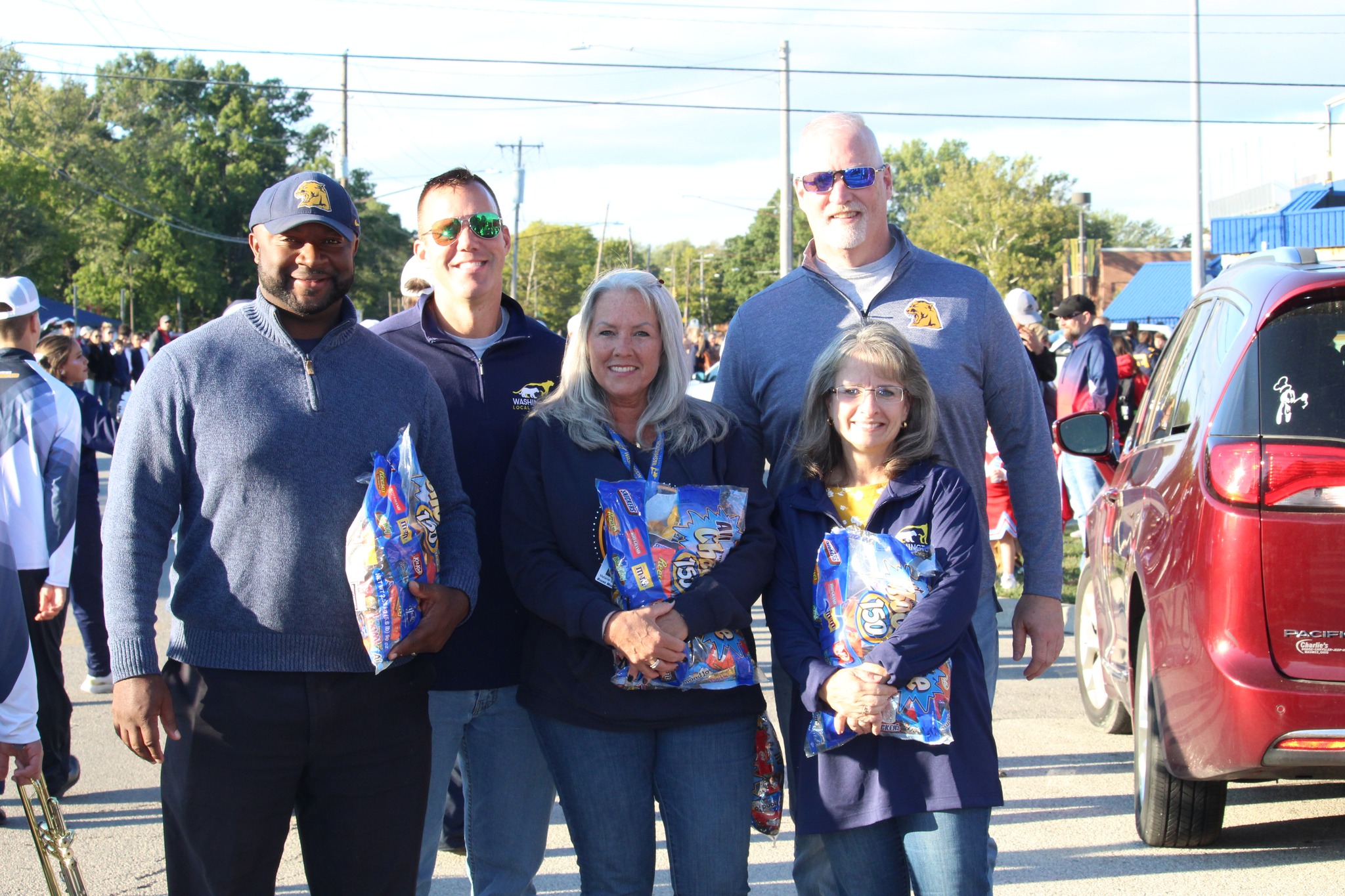 About the Board of Education
The Board of Education is comprised of five elected citizens and meets in regular session on the third Wednesday of the month at 6 p.m. and in special session (as needed).
Meetings are held in the Multipurpose Room in the Administration Building. The public is invited. Dates and times are posted on the district website; agendas are posted on the district website.
2023 School Board Members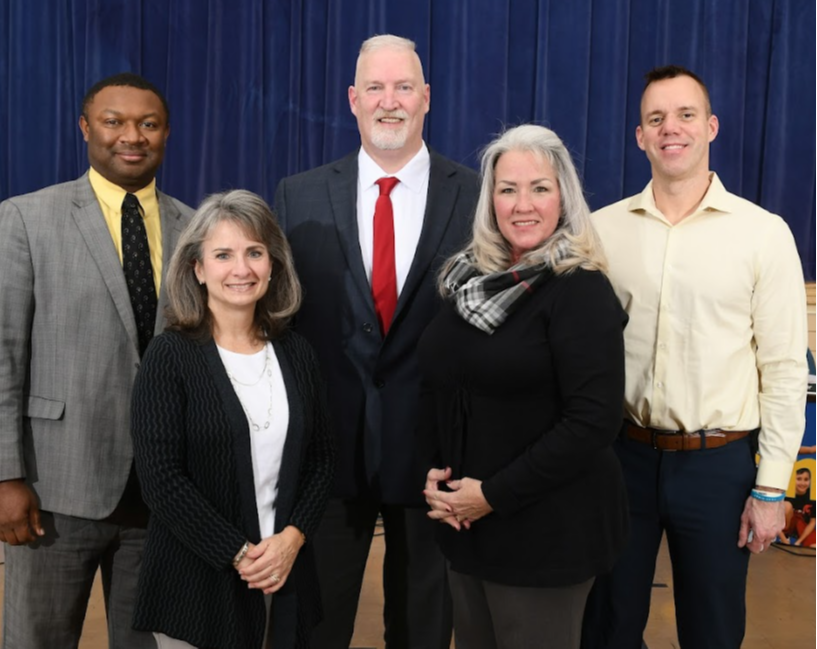 Back Row: Irshad Bannister, Michael Murphy, Mark Hughes
Front Row: Karen Mayfield, Melanie Garcia
WLS Board Meeting Livestream
The Yearly Board Meeting Information Page contains links to resources such as: Meeting Agendas, Audio Recordings of Meeting, Video Recordings of Meeting, Summaries of Meeting, and additional resources presented at Meeting. Additional Board Agenda Items such as detailed copies of motions, quotes, lists of employees, and other supporting documentation can be found within the Board Agendas stored in Board Docs.
Other Contact Information
Ohio General Assembly
Please visit the Ohio Legislature Senate District Map / House District Map page to contact the members of the Ohio General Assembly elected from districts where Washington Local Schools has territory.
Educational Service Center of Lake Erie West
Educational Service Center of Lake Erie West serves the four local school districts of Lucas County: Washington Local, Ottawa Hills, Springfield, and Anthony Wayne. Services provided include: special education, Alternate Learning Center, attendance/social work, consultant, gifted and talented, preschool, psychological, and administrative.
Visit the Educational Service Center of Lake Erie West.
State Board of Education
Please visit the Ohio Department of Education - State Board of Education Members page to contact members of the Ohio State Board of Education serving the Washington Local Schools.
Compliance with Federal Laws
The Board of Education does not discriminate on the basis of race, color, national origin, sex, disability, age, religion, military status, ancestry, or genetic information in its employment policies and practices or access to educational opportunities, programs and activities, and will enforce prohibitions against unlawful discrimination or harassment of any kind.
Washington Local complies with Title II, Title VI, and VII of the Civil Rights Act of 1964, Title IX of the Education Amendment Act of 1972, Section 504 of the Rehabilitation Act of 1973, the Genetic Information Non-Discrimination Act, and the Age Act. Washington Local also complies with the Family Education Rights and Privacy Act of 1974.
The following persons are designated as the District's Civil Rights Compliance Officer(s):
Kristine Martin
Assistant Superintendent
3505 W. Lincolnshire Blvd., Toledo, OH 43606
Phone: 419-473-8222
Fax: 419-473-8247
Email Kristine Martin
Lori Berryman
Director of Human Resources
3505 W. Lincolnshire Blvd., Toledo, OH 43606
Phone: 419-473-8225
Fax: 419-407-4004
Email Lori Berryman